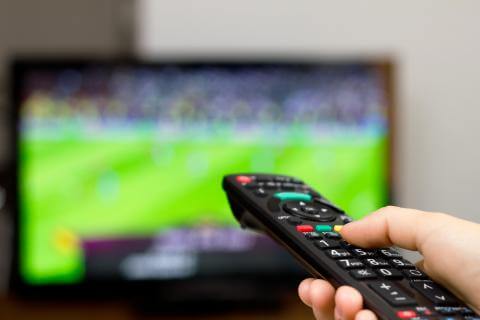 By Griffin Olah
Submitted: April 16, 2020/Published: June 2, 2020
Griffin is a second-year undergraduate BGSU student from North Ridgeville, Ohio. He is a Sport Management major and a Journalism minor. His primary sports interests are baseball and football, both collegiate and professional, but he is also interested in basketball, MMA, boxing and hockey.
[*Editor's Note: With apologies to Griffin Olah and readers of Maxwell Media Watch, this insightful entry was submitted during a semester when everything suddenly went online. I should have published it earlier, but hopefully it still provides useful tips for media alternatives to live sporting events in the meantime. N. Spencer].
If you're anything like me, you miss sports. With COVID-19 shutting down every sports league (we'll ignore Dana White's "fighting island"), I need something to quench my thirst for more sports. Luckily, there are quite a few alternatives that can get us all through quarantine while not spending a fortune.
One of the first things I discovered, with the help of Twitter, was the massive MLB library on YouTube. That's right, Major League Baseball stores broadcasts on both its own YouTube channel, MLB, and on another, the MLB Vault (Langs et. al, 2020). This allows you to go back to see any memorable game in MLB history that has aired on television. Personally, I've enjoyed myself watching Game 7 of the 2016 World Series (the game ended with the rain delay), the 2017 Indians winning streak and the wildly entertaining 2019 Home Run Derby match-up between Joc Pederson and Vlad Guerrero Jr. There's enough there to spend entire days watching baseball, and maybe you'll even find some hidden gems that you forgot happened.
The NFL has a similar vault of games, but they house it in its own website, NFL Game Pass. Although it usually requires a subscription, the NFL made Game Pass free to all users through May 31, 2020 (NFL.com, 2020). Game Pass has an archive of all games played since the 2009 season, from preseason all the way through the playoffs and the Super Bowl. It also has access to many of NFL Network's series, including A Football Life, America's Game, SoundFX and more. I've spent a lot of time watching old Browns replays, including the 2018 game against the New York Jets that debuted Baker Mayfield, the 2009 game against the Chiefs that Jerome Harrison played out of his mind, and the America's Game episode of the 2009 Saints.
If you aren't against spending money, however, the ever-popular ESPN+ might be for you. For only $5 a month, you can have access to a massive library of ESPN shows, replays and films. ESPN has streaming deals with many collegiate sports conferences, the NHL, UFC and boxing organizations, allowing many past games and competitions on their platform. I've spent hours in the 30 for 30 library and watching old UFC fights featuring Stipe Miocic. If you're still bored and you want some non-sport action to watch, ESPN+ also can be bundled with Disney Plus and Hulu for $12.99 a month.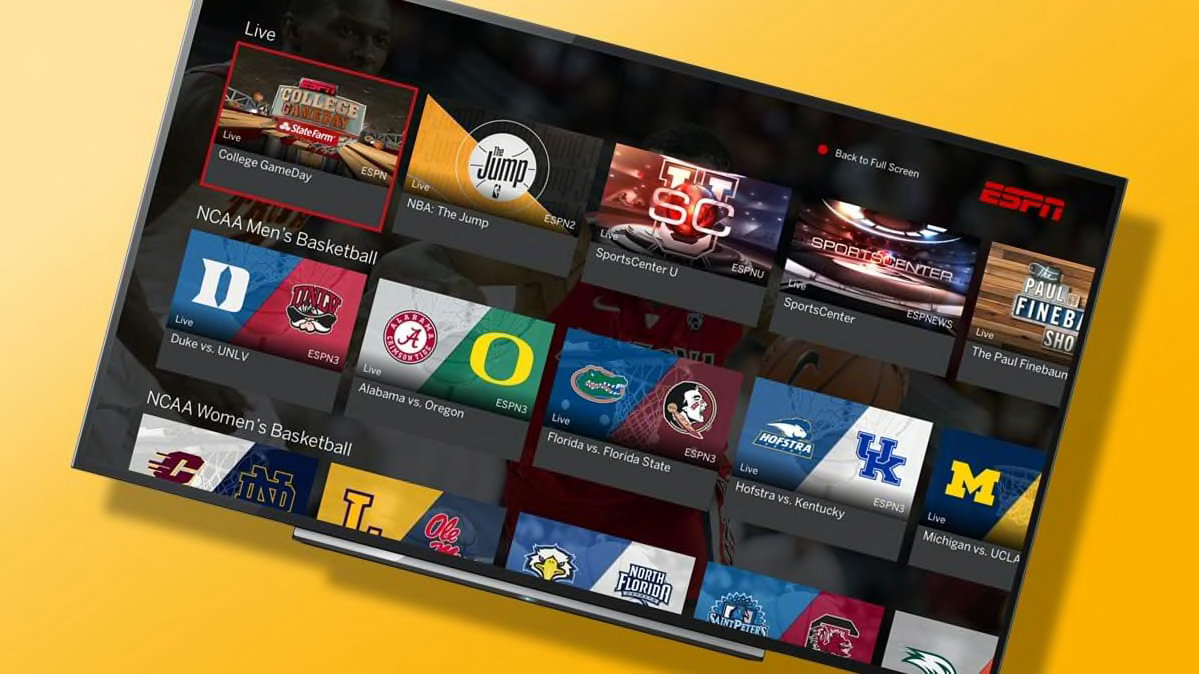 If live action is what you're craving, however, then eSports might fill that void for you. At the forefront of eSports is NASCAR, with its iRacing Pro Invitational Series. Using real drivers on iRacing, a platform most already use for practice, NASCAR is simulating the missed events of their season (Nicholson, 2020). The simulated races are also aired on Fox, so NASCAR fans can watch just like any other race.
Going along with eSports, the MLB has taken initiative with its MLB The Show Player's League. Each team has selected one player to represent them through a series of three-inning games on the popular video game franchise (Toribio, 2020). Each player streams their games on their own Twitch page, which works similar to YouTube, so you can hear their commentary in real time. Cincinnati Red pitcher Amir Garrett and Texas Rangers slugger Joey Gallo have already proven to be both wildly entertaining to watch and incredibly good at the game. I've watched some highlights, and I'll be tuning in whenever Garrett and Gallo take the virtual field again.
Finally, the NBA has attempted to offer another alternative with live action- a HORSE tournament. Current and former NBA and WNBA stars are pitted against each other in the classic basketball game in each of their home gyms (Gartland, 2020). While reception has mostly been negative, with many people claiming the games are too boring or citing internet problems, basketball fans may still be enjoyed. I haven't tuned into any of the matchups, but if you're starved for some basketball, it might be right for you. The competitions do air live on ESPN, so anyone interested in watching will have to tune in in real time.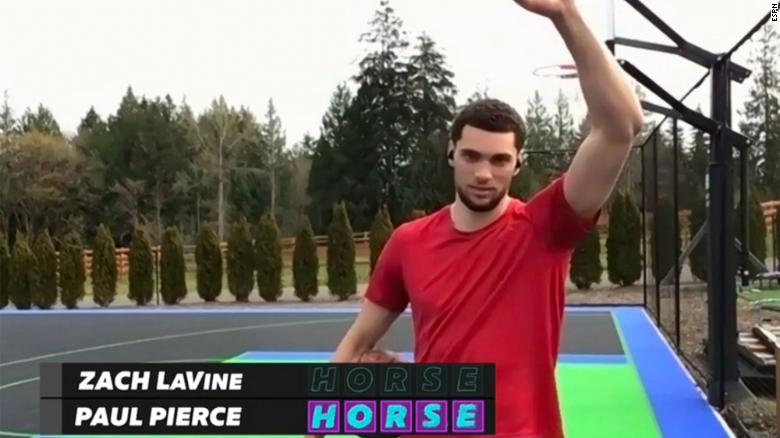 Obviously, there is no true alternative to live sports action, but we can come close. Whether replays are your thing or not, there are tons of options to watch until we get sports back, whenever that may be. Until then, take a look through all of these services and find your favorite, or maybe find something new that's not discussed here. Either way, good luck with filling your sports void and I hope these can get us all through until the return of sports.
References
Gartland, D. (2020, April 13). ESPN's NBA HORSE competition was tough to watch. Sports Illustrated. Retrieved from: https://www.si.com/extra-mustard/2020/04/13/espn-nba-horse-tournament-highlights
Langs, S., Simon, A., Randhawa, M., & Catania, J. (2020, March 14). One classic game to watch online from each MLB team. MLB.com. Retrieved from: https://www.mlb.com/news/classic-mlb-games-to-watch-online
NFL.com. (2020, March 18). NFL offers fans free access to NFL Game Pass. NFL.com. Retrieved from: http://www.nfl.com/news/story/0ap3000001106855/article/nfl-offers-fans-free-access-to-nfl-game-pass
Nicholson, J. (2020, March 18). NASCAR launches eNASCAR iRacing Pro Invitational Series. eSports Insider. Retrieved from: https://esportsinsider.com/2020/03/enascar-iracing-pro-invitational-series/
Toribio, J. (2020, April 10). 30 stars to compete in 'MLB The Show' league. MLB.com. Retrieved from: https://www.mlb.com/news/30-stars-compete-in-mlb-the-show-players-league