By Sarafina Napoleon
Sarafina Napoleon is from Nigeria and is a first-year graduate student in Sport Administration at BGSU. As a journalist for 9 years, she brings a wealth of experience and insight to the Maxwell Media Watch.
December 10, 2022
The 10th of December 2022 will go down in history as the day an African team advanced to the FIFA World Cup semifinals for the first time in the tournament's history. The final whistle sounded, and to the surprise of the footballing world, Morocco had won, ending Ronaldo's bid to win the one trophy that had eluded him thus far.
The Atlas Lions knew they would have their hands full in their quarterfinal match-up against Portugal and would have to play at a world-class level if they wanted to make history and advance to the semifinals. Portugal entered the game as the odds-on favorite, but Morocco had other ideas. African teams are never considered serious title contenders going into the World Cup because of their poor track record at the tournament's finals. The Qatar 2022 World Cup was no exception. Nobody anticipated that Africa would change the course of history. Morocco, a North African team that failed to advance past the quarterfinals of the 2021 Africa Cup of Nations, was never expected to reach the FIFA World Cup semifinals the following year.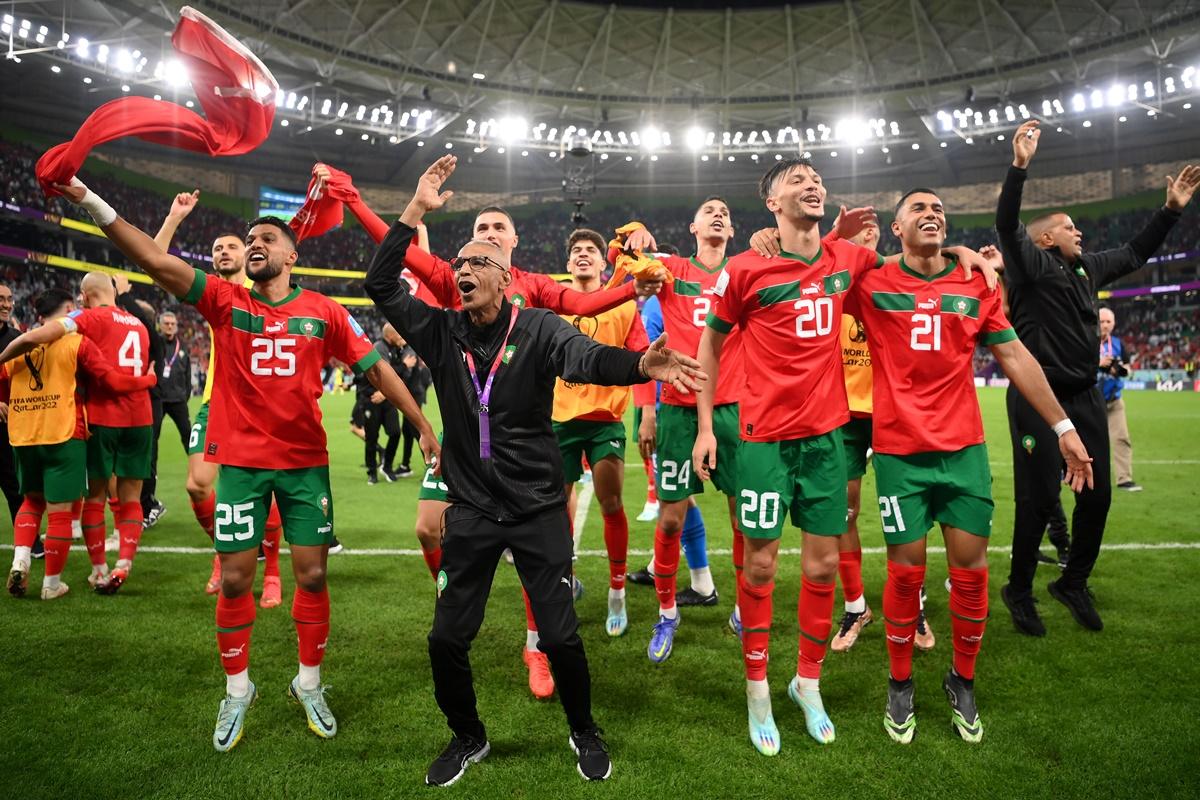 Since the early stages of the group stage, the Atlas Lions have been challenging the tournament's top teams. Drawn in a group with heavy favorites like Belgium and Croatia, Morocco upset the odds by finishing first after beating Canada and Belgium and drawing with Croatia.
After making it into the tournament proper, they faced the challenge of eliminating the defending champions, Spain, in the round of 16. Yet again, they overcame overwhelming odds to send Spain packing. Considering how Portugal easily eliminated their opponents in the round of 16, scoring six goals in the process, the quarterfinal matchup against Portugal was widely predicted to be the match that would finally break the team's resilience.
Portugal dominated the game but couldn't find a way back after Youssef En-Nesyri scored the winning goal in the first half, creating a frenzy at Al Thumama Stadium. The win over Portugal left Cristiano Ronaldo in tears and heartbroken, considering that was his last realistic shot at winning a world cup trophy.
For a team that got a new manager in September 2022, a few months before the tournament, one can't help but admire the tactical and technical abilities of the Moroccans. The Atlas Lions have conceded just one goal in five games at the ongoing tournament and can now dream of lifting the trophy. Still, they must first get past defending champions France who defeated England to clinch a semifinal spot. The question now is: Can the Atlas Lions roar into the finals? 90 minutes will tell, come Wednesday 14th December 2022.