By Ben Kelley
December 2, 2019
Ben is a first-year undergraduate BGSU student from Uniontown, Ohio. He is a sport management major and a journalism minor. His primary interests include professional and collegiate football.
If you've ever played EA Sports' Madden NFL 2005, then you might remember the video game's selling point: the hit-stick. The "hit-stick" was a new feature that allowed you to force a heavy hit onto a ball-carrier by flicking the right stick of a video game controller. EA Sports had a simple reason for introducing the concept: in Madden NFL 2004, users were having trouble with stopping the electric dual-threat quarterback Michael Vick, and players needed a defensive counter. That counter would become the "hit-stick" ("Top 25 features in Madden," 2013).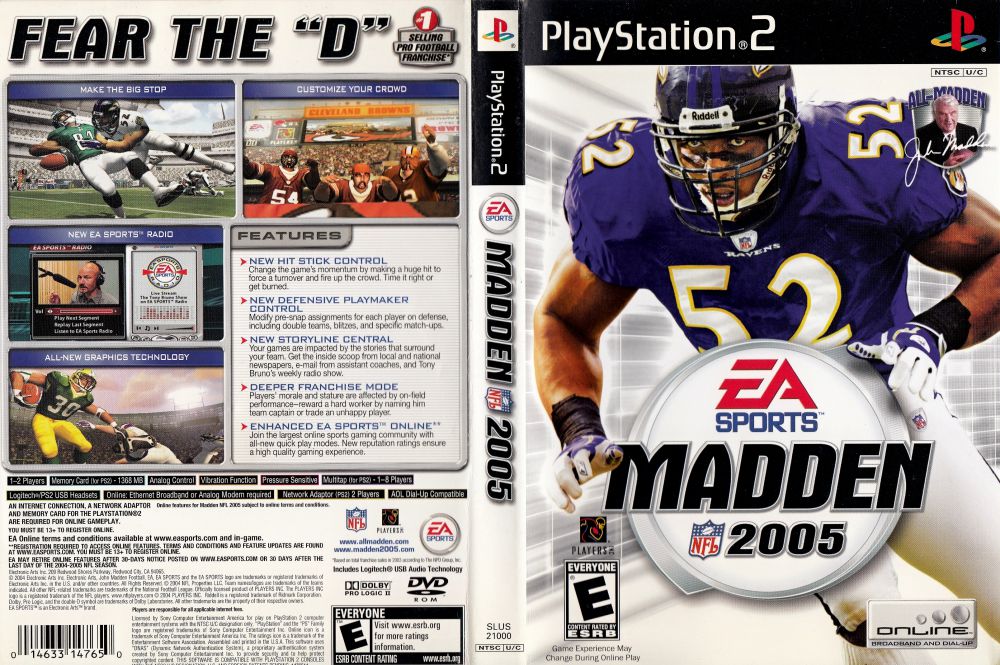 It's now 2019, and quarterback turnover has become a common theme throughout the current NFL season. As the league approaches the fourteenth week of regular-season competition, eighty-six quarterbacks have attempted at least one pass during a game. Of those eighty-six quarterbacks, only sixteen have started twelve games this season. Out of those sixteen, only nine have winning records as starters ("NFL passing," 2019). Five of those quarterbacks play for a team with a top-six defense in points allowed; four of those starters have a defense ranked in the top-four in points allowed ("NFL opposition & defensive statistics," 2019).
One team with consistent quarterback play and a top defensive unit is the Baltimore Ravens. The Ravens currently have the sixth-best defense and have compiled ten wins and only two losses. Their quarterback, Lamar Jackson, has statistically lit up the league this season. Jackson has thrown for 2,532 yards with a pass-completion percentage of 66.5%, with twenty-five passing touchdowns and only five interceptions in 2019 ("NFL passing," 2019). In addition, Jackson has rushed for 977 yards and seven touchdowns this season (for comparison, Jackson is currently ranked eighth in rushing yards in the NFL) ("NFL rushing," 2019).
Sports media has taken note of Lamar's play in 2019. Sean Wagner-McGough (2019) of CBS Sports claims "Jackson is our MVP after 12 weeks" (para 2). Zach Frydenlaud (2019) of Complex not only thinks that Jackson has the MVP award wrapped up, but that Jackson "is the future of the league at QB" (para 6).
However, Baltimore's defense deserves a share of the credit. Baltimore's defense is currently ranked sixth in points allowed, and they've caused nineteen turnovers in 2019. Only New England, San Francisco, Buffalo, Minnesota, and Chicago sit ahead of the Ravens in points allowed, and each of these teams has a winning record. Pittsburgh, Tennessee, and Dallas each sit behind Baltimore in points allowed, and each of those teams are at .500 or above. As a whole, the top nine defenses in points allowed all have a record at .500 or higher.
New England and San Francisco each own a record of 10-2, yet their quarterbacks are not playing at the highest of levels. Tom Brady currently holds the 21st best quarterback rating, and Jimmy Garoppolo holds the 10th best quarterback rating ("NFL passing," 2019). Tennessee is on their second quarterback of the season, and they're 7-5. Chicago's quarterback, Mitch Trubisky, has a rating of 84.4 for 24th place, yet the Bears have a record of 6-5 ("NFL passing," 2019). Pittsburgh is now relying on their third quarterback this season, yet the Steelers sit at seven wins and five losses.
While scrambling dual-threat quarterbacks may appear to be the future of the NFL, strong defensive play is making its case to be labeled as "the future of the NFL." Each of the top nine defenses in points allowed this season have kept their teams in playoff contention, despite below-average quarterback play or turnover at the position. It's as if we're living in the world of Madden NFL 2005, and the "hit-stick" has made its appearance.
References
2019 NFL opposition & defensive statistics. (2019). Pro Football Reference. Retrieved from https://www.pro-football-reference.com/years/2019/opp.htm
2019 NFL passing. (2019). Pro Football Reference. Retrieved from https://www.pro-football-reference.com/years/2019/passing.htm
2019 NFL rushing. (2019). Pro Football Reference. Retrieved from https://www.pro-football-reference.com/years/2019/rushing.htm#rushing_and_receiving::rush_yds
2019 NFL standings & team stats. (2019). Pro Football Reference. Retrieved from https://www.pro-football-reference.com/years/2019/
Frydenlaud, Z. (2019, November 25). Lamar Jackson is not only the NFL MVP but the future of the league. Complex. Retrieved from https://www.complex.com/sports/2019/11/lamar-jackson-mvp-and-future
Top 25 features in Madden NFL history. (2013, August 2). EA Sports. Retrieved from https://www.easports.com/madden-nfl/news/2013/madden-football-history
Wagner-McGough, S. (2019, December 1). NFL MVP race, week 13: Lamar Jackson begins to pull away from Russell Wilson, Stephon Gilmore makes his debut. CBS Sports. Retrieved from https://www.cbssports.com/nfl/news/nfl-mvp-race-week-13-lamar-jackson-begins-to-pull-away-from-russell-wilson-stephon-gilmore-makes-his-debut/